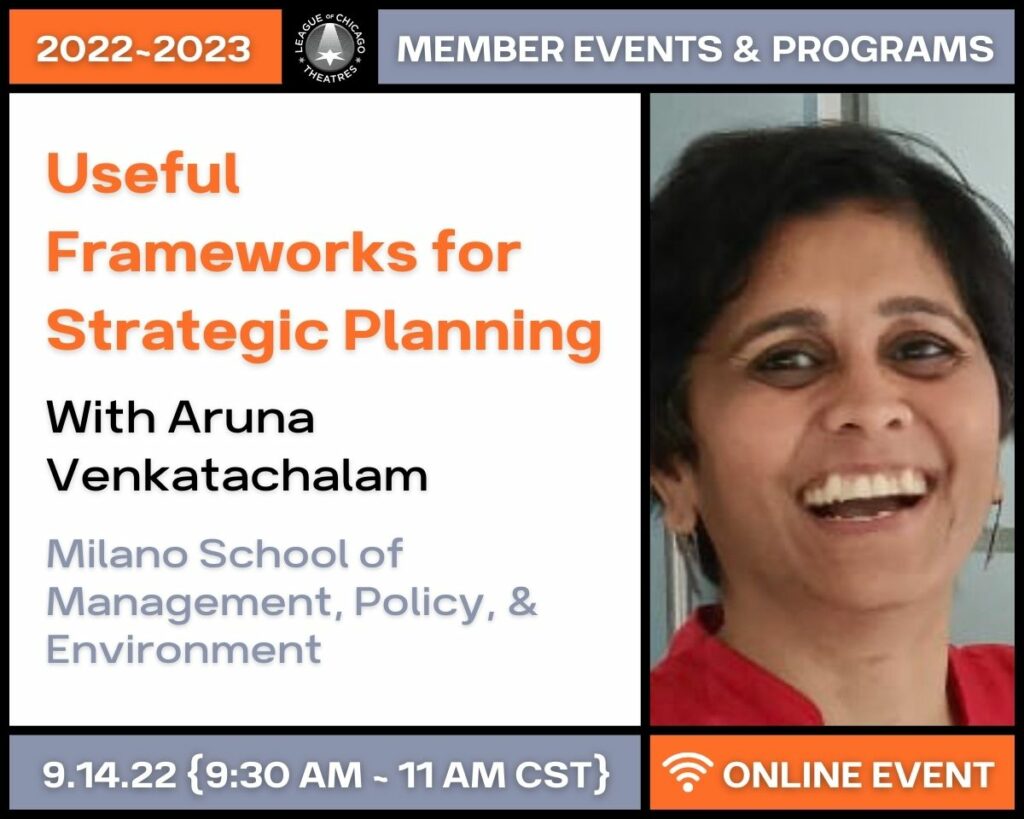 Wednesday, September 14, 2022
9:30AM
Virtual Event
With Aruna Venkatachalam
The aim of this seminar is to introduce organizational leaders and department heads in the Chicago Theatre community to a few easy to construct and useful strategic frameworks for building and scaling successful organizations.
These tools will help organizations find clarity related to their strategic priorities. The seminar will introduce the "Business Canvas Model" and an impact measurement framework called the "Balance Scorecard." We will explore the fundamentals of these frameworks and the how to and the benefits of these models using past examples.
The goal of this seminar is to provide leaders and goal setters in the Chicago Theatre Community with helpful tools around which they can center their strategic plans for the future.
Aruna Venkatachalam has worked in the social enterprise space for over 20 years in the US, India and other geographies. She currently works as a Professor at the New School and as Chief of the Leader's Lab at Societal Platform. She will run an interactive workshop with a mindset of collaboration, abundance and transparency.
RSVP below and you will receive a zoom link for the meeting.