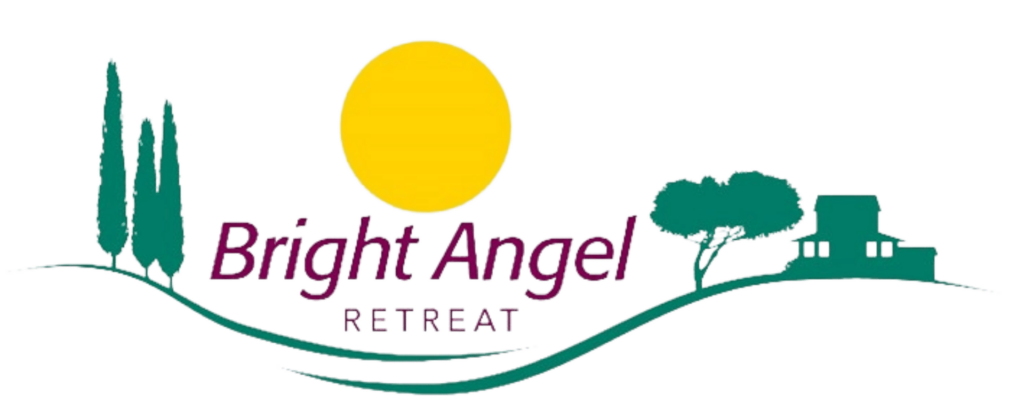 During the Spring and Fall of 2022 the League of Chicago Theatres will offer free weekends at the Bright Angel Retreat in Michigan Harbor Country (70 miles from Chicago) for Chicago theatre companies interested in organizing a company or creative retreat. The retreat cottage will provide theatres with an ideal environment for relaxation, dedicated work, big-picture conversations, and group companionship. The retreat is a place for artistic exploration, project development, focused reflection and strategic planning.
This beautiful 4-bedroom Michigan cottage is only one mile from Lake Michigan and includes two exterior eating areas, an above ground pool, two bathrooms, a screened-in porch and comfy kitchen, dining/living room and a work room with a pellet stove for meetings, rehearsals and readings. Bright Angel Retreat is a perfect place to come and think, get creative, and rest.
Any Chicago area theatre company that is a member of the League of Chicago Theatres is eligible to apply for this unique opportunity. A maximum number of 10 people are able to stay at the cottage. Only a few companies will be selected annually, and each will be asked to send photos and complete a short report following their stay.
Theatre companies may submit a proposal for one of the following retreat types:
Bright Angel Company Retreat: A retreat that is focused on organizational planning and strategic conversations for staff, board, and/or ensemble.
Bright Angel Creative Retreat: A creative retreat for ensemble members and artists to develop or continue the development process of a new work.
The Bright Angel Retreat is generously provided by Chicago theatre artist and educator Susan Padveen.
---
2022 Program Details
Applications will be accepted from April 21, 2022 – June 17, 2022.
*If you are requesting a weekend this Spring, the deadline to apply is May 13, 2022.
Possible dates to request in Spring of 2022:
June 3-5
June 10-12
June 17-19
Possible dates to request for Fall of 2022:
September 9-11
September 16-18
September 23-25
September 30 – October 2
October 7-9
October 14-16
October 21-23
October 28-30
If your theatre would like to apply for the Chicago Theatre Retreat Cottage Program, fill out the application form for the appropriate type of retreat.
Bright Angel Company Retreat: ONLINE APPLICATION FORM
Bright Angel Creative Retreat: ONLINE APPLICATION FORM
If you have any questions about this program, please contact our Director of Programs, Jamie Abelson, jamie@chicagoplays.com, (312) 554-9805.
---
Past Retreat Cottage Participants Include:
Strawdog Theatre Company (2022)
Theo (2022)
Babes With Blades (2019)
Chicago Children's Theatre (2019) 
Rivendell Theatre Ensemble (2019)
TimeLine Theatre Company (2019)
Babes With Blades (2018)
Raven Theatre (2018)
Accidental Shakespeare (2017)
Brown Paper Box Co. (2017)
First Floor Theater (2017)
The Factory Theater (2016)
American Theater Company (2016)
Shattered Globe Theatre (2016) 
The New Coordinates (2015)
The Ruckus (2015) 
Chicago Dramatists (2014)
Kokandy Productions (2014)
The House Theatre of Chicago (2014)
About Face Theatre (2013)
Rivendell Theatre Ensemble (2013)
Testimonials

"We had a very fruitful, productive time at the cottage—and we also found some time to relax and enjoy the beautiful Michigan weather. This retreat came at the perfect time in the development process for my play being that the main structure is relatively set and I am working on creating deeper character development. Being able to discuss the themes and characters for an extended amount of time through different activities really helped me to see what aspects of the play landed and what needed additional work. Overall, it was a wonderful weekend to connect, reflect, and create. It personally gave me some very clear direction for next steps, and I look forward to sharing the play with an audience in the near future."
"The environment was a real boon. The atmosphere was congenial and casual, and it was easy to build on a mutual trust and respect for our retreat's mission. We left refreshed and full of optimism, with plenty of fight and fancy in us to face the new season. We're aiming to implement some of the company building tools we devised and achieve more group clarity in our mission. It was so vital that we come at this season with fresh eyes and a renewed faith in each other as builders; we're very grateful for the chance to focus and reconnect with our dreams for the art we're making and the artists we want to support. It was a difficult place to leave, but we're glad to take with us the ideas and connections we made."
"Thank you so much for an excellent weekend of company development, ensemble building, and just plain fun! It was an excellent time to recap prior developmental conversations and approach the question of how to keep Shattered Globe growing and strong for our next 25 years. For us, the cabin was more than just a beautiful retreat, it also created for our group a distraction-free place that prompted open dialogue about our current programs and sparked new ideas for future development."
"Aside from the work itself, we had a fantastic time making meals together, playing games and exploring Three Oaks. The down time was crucial to the weekend and gave us time to bond and reconnect. Balancing being friends and co-­‐workers can be difficult but the time away together was rejuvenating and important on a personal level."
"Having uninterrupted time to think, discuss, debate, have fun together, and get some perspective was invaluable. The weekend was the perfect infusion of space and time we needed to clarify our vision and begin to build a plan to move forward. We're dedicated to building upon the insights we gained over the weekend."