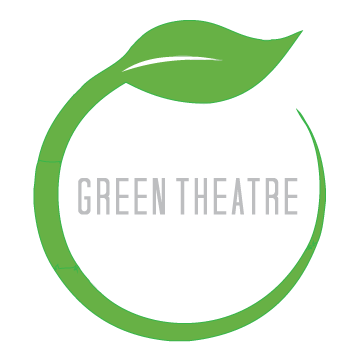 Here are some local and national resources that can help with recycling, upcycling, buying greener products or learning more about how to be greener.
Have a green resource that you'd like to add to the list? Email ben@chicagoplays.com.
Download the CGTA Laundry List of Questions and Tips to Post at Your Theatre
AVEDA – Aveda has a mission to work sustainability and they collect and recycle bottle caps.
BGAs PINTEREST  – BGA's Pinterest Board of recycling ideas, crafts, tips, and everything green. Maintained by BGA members.
 RECHARGEABLE BATTERIES AS USED IN WICKED
The Broadway Green Alliance (BGA) is an industry-wide initiative that educates, motivates, and inspires the entire theatre community and its patrons to adopt environmentally friendlier practices. The Broadway Green Alliance was founded in 2008 in collaboration with the Natural Resources Defense Council. The BGA is an ad hoc committee of The Broadway League and a fiscal program of Broadway Cares/Equity Fights Aids.
BULBTRONICS
Bulbtronics is source for lamps, LEDs, batteries and lighting-related and electrical products for the Stage/Studio, Medical/Scientific, Industrial/Commercial and Hospitality marketplaces. With over 60,000 products in 7 locations internationally and a team of highly knowledgeable sales representatives, you can rely on Bulbtronics to identify and deliver exactly what you need with a service level that exceeds expectations
CHICAGO TEXTILE RECYCLING
Chicago Textile Recycling provides textile recycling outlets and fundraising opportunities for area organizations, businesses and municipalities. By collecting used clothing, shoes, and household items for reuse and recycling, Chicago Textile Recycling diverts over 2.5 million pounds of waste from area landfills annually. As the dedicated recycling division, Chicago Textile Recycling works symbiotically with our parent company, Wipeco, Inc. to provide a closed-loop recycling solution for the local Chicagoland area. Founded in 1960 and family owned and operated, Wipeco, Inc. is Chicagoland's Premier Wiping Rag Supplier, selling recycled wiping cloths nation-wide and extending the life of discarded textiles through repurposing.
CITY OF CHICAGO STREETS AND SANITATION RECYCLING GUIDE
This guide tells you where to recycle all kinds of things from carpet to cleaning products to books to batteries, etc. Great resource!
RECYCLING QUIZ
Take this online quiz and test your knowledge of Chicago recycling practices.
CORK RECYCLING
EARTH 911
At Earth911, We've Created A Community That Helps Consumers Find Their Own Shade Of Green, Match Their Values To Their Purchase Behaviors, Adopt Environmentally Sound Practices And Drive Impactful Environmental Changes. We Are Here To Deliver A Mix Of Targeted Content And Eco-Conscious Products That Influence Positive Environmental Actions So That You Can Live A Happier, Healthier, Sustainable Lifestyle; One That Protects This Wonderful Planet We Call Home.
ENVIRONMENTAL PROTECTION AGENCY
The Environmental Protection Agency's mission is to protect human health and the environment.
EVANSTON REBUILDING WAREHOUSE
2101 Dempster Street, Evanston
Shop, donate, deconstruct, divert donated materials from renovation projects, new construction or basement cleaning projects.
FOOTLIGHTS
Published by Marcus Promotions, Footlights is the in-theater program for more than 140 theatres in Chicago, Milwaukee and Madison. Footlights program stock contains 10% post-consumer recycled fiber. It is part of FSC (Forest Stewardship Council – The independent assurance for responsible Forest Management) Also part of the Sustainable Forestry Initiative. Also part of the PEFC (Program for the Endorsement of Forest Certification.)
FREECYCLE
Freecycle is a nationwide, online community of re-users. There is a Chicago chapter. You can acquire or divest all kinds of things FREE.
GREENING CHICAGO THEATRES
Need, Existing Practices and the Possibility of a Chicago Green Theatre Alliance. A graduate thesis by Nan Zabriskie, Costume Designer and Head of Wigs and Makeup at The Theatre School at DePaul University.
HABITAT RE STORE
6040 N. Pulaski, Chicago
Habitat for Humanity ReStores are nonprofit home improvement stores and donation centers that sell new and gently used furniture, home accessories, building materials, and appliances to the public at a fraction of the retail price.
LONDON GREEN THEATRE: TAKING ACTION ON CLIMATE CHANGE
The Green Theatre Programme for London is the Mayor's response to the overwhelming concern of the theatre sector to reduce any negative impact on the environment. This plan is for anyone working in London's theatre industries. If all actions recommended in this plan are taken, London theatres can reduce their CO2 emissions by almost 60 percent by 2025.
MATERIALS FOR THE ARTS
Materials for the Arts is New York's premiere reuse center, providing a way for companies and individuals to donate unneeded supplies to thousands of nonprofit organizations with arts programming and public schools. They offer a wide variety of events, workshops, and classes to help people see and experience creative reuse up close.
MO'OLELO MATERIALS SCORECARD
This is extremely useful in assessing the relative environmental friendliness of the products you use in your shops.
Click here to take the online Better Choices quiz developed by CGTA from the Mo'Olelo Scorecard.
NRDC GREENING ADVISOR
The NRDC Greening Advisor is a guide that can help any commercial business or organization to reduce its environmental impacts.
REBUILDING EXCHANGE
1740 Webster Ave. Chicago
The Rebuilding Exchange is a non-profit social enterprise and their mission is to create a market for reclaimed building materials. They do this by diverting materials from landfills and making them accessible for reuse through our retail warehouse, by promoting sustainable deconstruction practices, by providing education and job training programs, and by creating innovative models for sustainable reuse. They have a 25,000 sq ft warehouse where people can go to buy reused, donated materials. They also pick-up unwanted set materials when a show closes.
If your show is closing and you'd like to schedule a pick-up after strike just email donate@rebuildingexchange.org.
SCARCE – School and Community Assistance for Recycling and Composting Education
SCARCE is an award-winning environmental education non-profit dedicated to creating sustainable communities. We accomplish this through innovative and hands-on education programs for schools and organizations, demonstrating care for our natural resources through our Book Rescue, and engaging the broader public through community-wide events and programs.
TERRACYCLE
TerraCycle's purpose is to eliminate the idea of waste. They do this by creating national recycling systems for previously non-recyclable or hard-to-recycle waste. Anyone can sign up for these programs, called the Brigades, and start sending them waste. TerraCycle
THREDUP FASHION CONSIGNMENT WEBSITE
Pays you to clean out your closet. They'll pay you for your extra clothes or you can donate them and have the proceeds go to charity. What they can't resell they send to a textile recycler.
YERDLE
Yerdle-helps people give things away that they no longer want, particularly clothing. You earn credit that allows you to exchange items with other Yerdlers. Co-founded by a former Sierra Club president.
ZEALOUS GOOD
Zealous Good connects people looking to donate items with non-profit organizations. Companies can make wish lists and usually just pay for pick up of larger items. Greenhouse Theater Center received a large fancy refrigerator through Zealous.
ZEROLANDFILL CHICAGO
ZeroLandfill™ is an award winning upcycling program held seasonally that supports the supply needs of local artists and arts educators while reducing pressure on local landfill capacity. Since 2006, the ZeroLandfill™ project team has partnered with the architectural and interior design community in identifying, diverting from local landfills and re-purposing back into the community over 500,000 pounds of expired specification samples that hold value for other audiences. ZeroLandfill™ projects, inspired by the NE Ohio experience are at work in a number of cities across the country, and now in CHICAGO! Contact info@zlfchicago.net for more information.