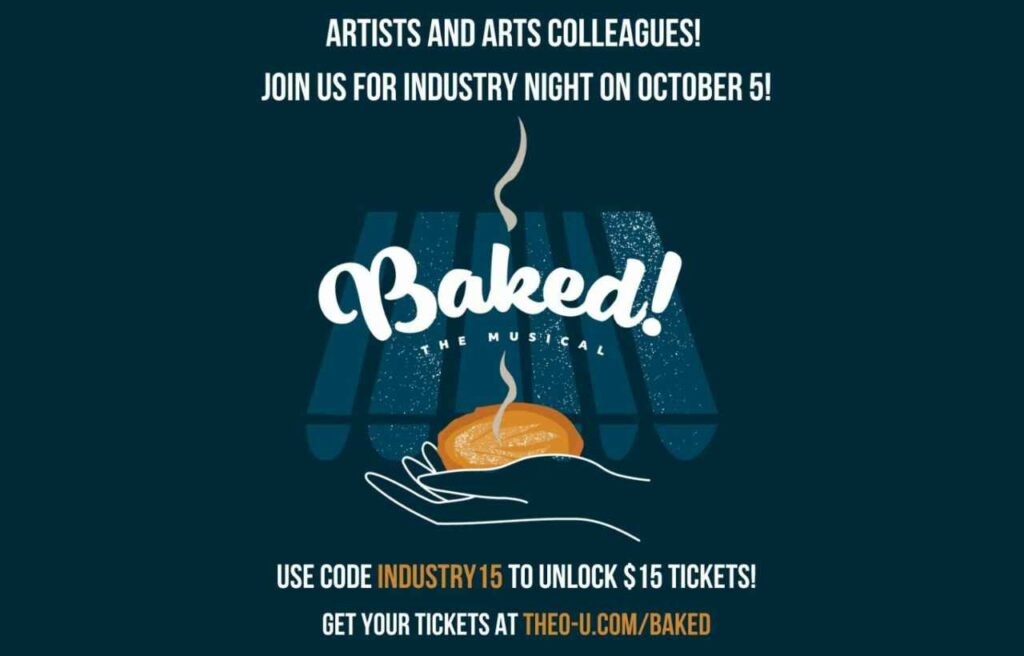 Thursday, October 5, 2023
6:00PM
Theo
721 Howard St.
Evanston, IL 60202
In Person Event
Attention Northside Industry Members! Theo is partnering with the League of Chicago Theatres for our first Meet & Greet of the 23-24 year on October 5, 2023 at 6pm! We're putting together another series of meet and greets across the city and suburbs to give League members and associated artists a chance to network and connect with each other, League staff, and Executive Director, Marissa Lynn Ford.
Members of the Chicago Theatre community are invited to purchase $15 discounted tickets to see Baked! The Musical on Thursday, October 5 at 7:30pm using code INDUSTRY15. The show will immediately follow the League North Side Meet & Greet event at 6pm at Theo, located at 721 Howard St, Evanston, IL 60202. To purchase tickets visit theo-u.com/Baked. Food and drinks will be served.
We will be posting additional dates at multiple locations across the city and suburbs throughout October, November, and December. League members are welcome to attend any of these events at any location.
If you know for certain that you will be attending, please RSVP below.