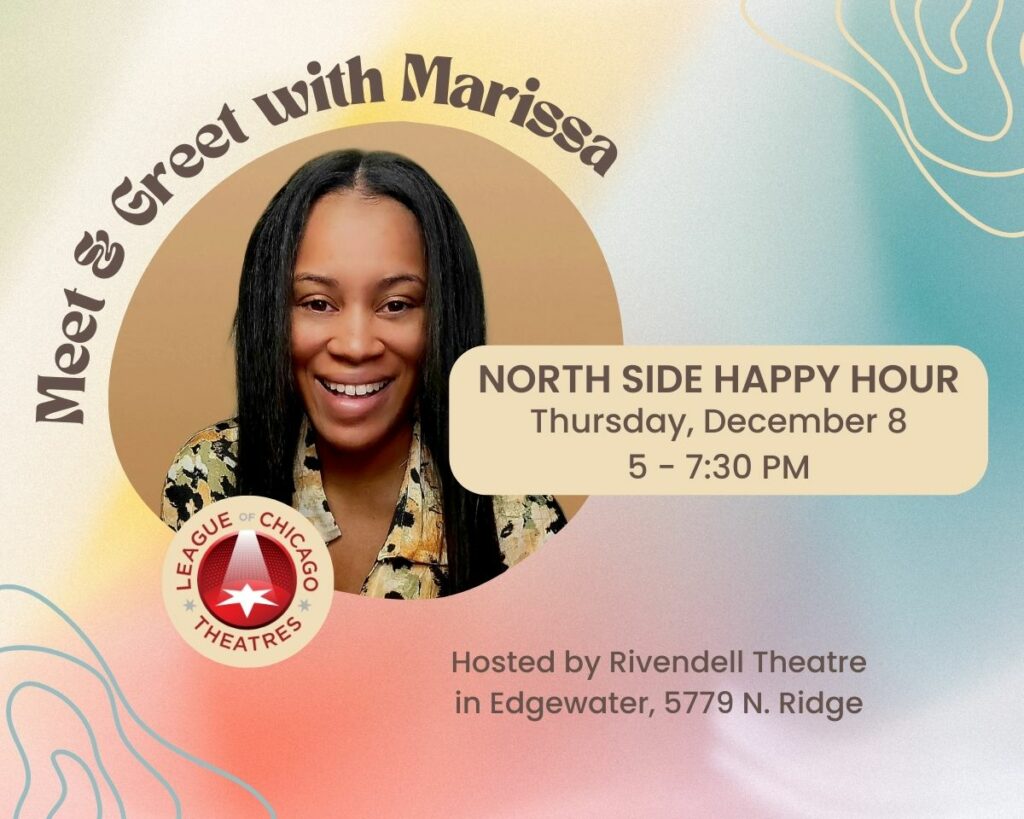 Thursday, December 8, 2022
5:00PM
Rivendell Theatre Ensemble
5779 N Ridge Ave
Chicago, IL 60660
In Person Event
Attention Northside League Theatres! We're putting together a series of meet and greet opportunities across the city and suburbs to give League members and associated artists a chance to meet our new Executive Director, Marissa Lynn Ford. Marissa is excited to meet you all to hear about your current successes and challenges and to explore ideas for the future of the League.
This happy hour meet and greet with be generously hosted by Rivendell Theatre Ensemble in Edgewater. Refreshments and light fare will be served.
Attendees are also welcome to stay for the 8pm performances of A Mile in the Dark co-presented by Rivendell Theatre Ensemble and Interrobang Theatre Company. For $15 tickets to the show use offer code INDUSTRY.
We will be posting additional dates at multiple locations across the city and suburbs throughout October, November, and December. League members are welcome to attend any of these events at any location.
If you know for certain that you will be attending, please RSVP below.