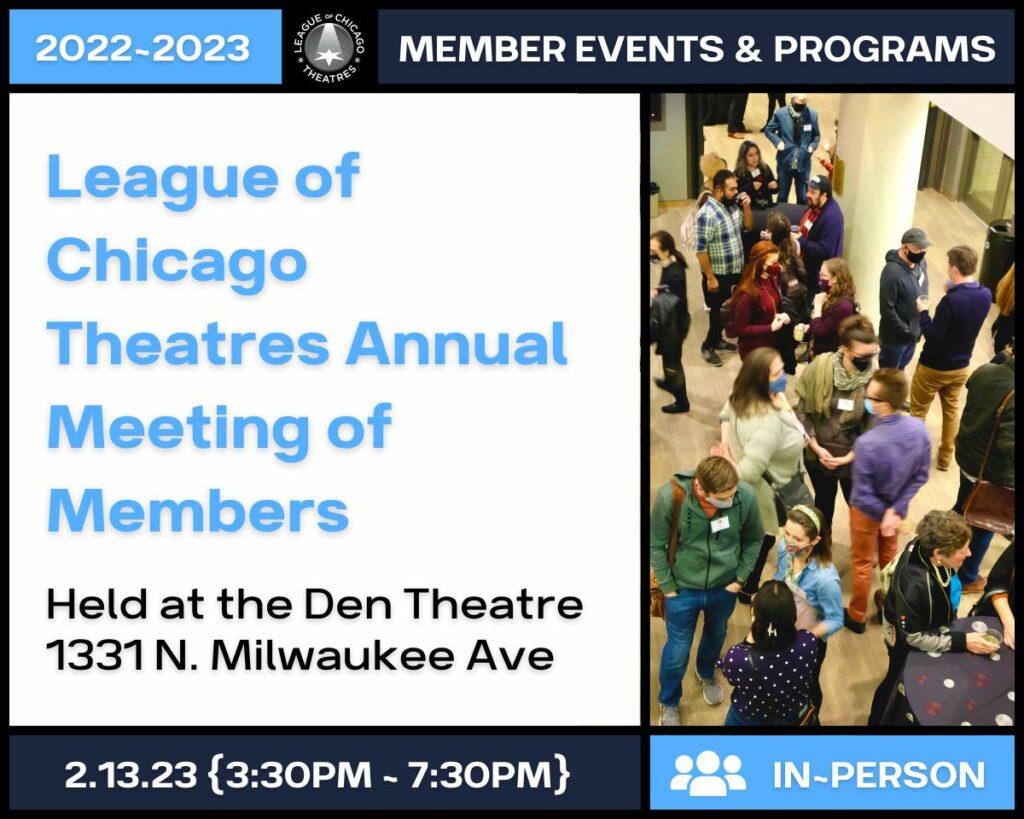 Monday, February 13, 2023
3:30PM
The Den Theatre
1331 N Milwaukee Avenue
Chicago, IL 60622
In Person Event
4:00pm ~ Member Program Begins
This year's meeting will be held on Monday, February 13th, 2023 at the Den Theatre. Doors will open for members at 3:30pm, with a short program starting at 4:00pm. This year's annual meeting will be combined with a public kick-off event for Chicago Theatre Week. The annual meeting will take place first, with the public event to follow, so plan to stay later if you are able! We look forward to raising a glass with you all to celebrate the year to come.
Food & beverage will be provided for members.
Staff and artistic associates from all League members organizations are welcome to attend.
About Our Keynote Speaker, Erin Harkey, Commissioner of DCASE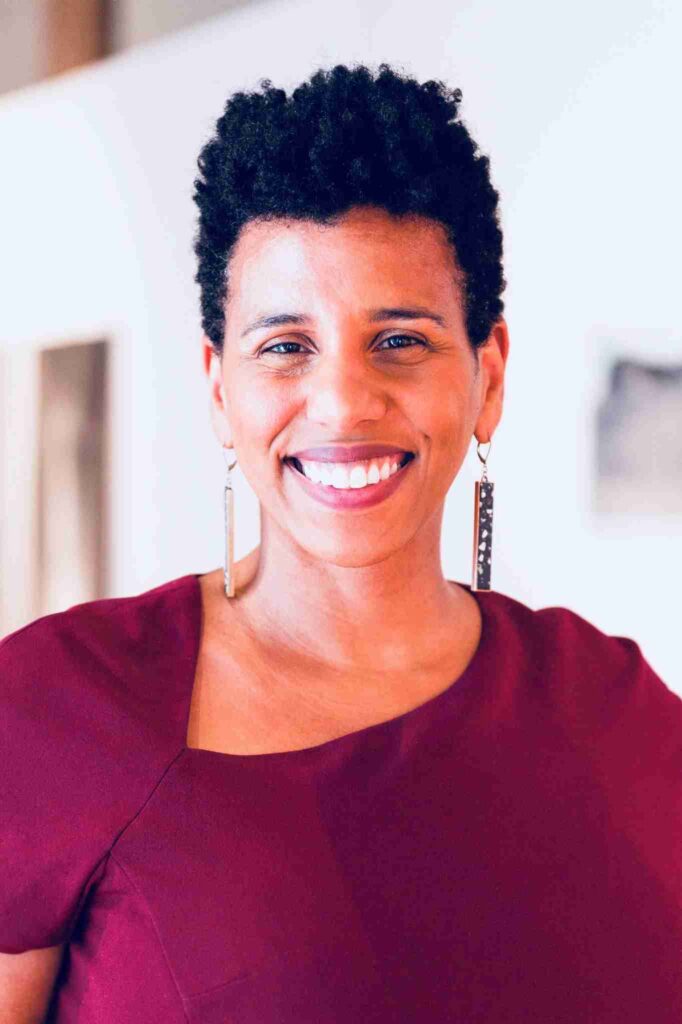 Erin Harkey is the Commissioner of the Chicago Department of Cultural Affairs and Special Events (DCASE) — appointed to the post by Mayor Lori E. Lightfoot in November 2021. She holds 20 years of experience working in the nonprofit and government sector helping individuals and communities succeed through the arts. Harkey has served the City of Chicago since 2016 as Projects Administrator, then Deputy Commissioner for Programming, then First Deputy Commissioner and most recently as Acting Commissioner at DCASE, following the retirement of Mark Kelly. In her dual role as Senior Policy Advisor for Arts in Culture in the Mayor's Office, she advised on cultural policy and arts strategy across all City departments and agencies. She previously managed public art programs at Los Angeles County Arts Commission and the Arts Council for Long Beach. Harkey holds two master's degrees in Public Art Administration and Urban Planning from the University of Southern California (USC) and a bachelor's degree in Marketing from Howard University.
*RSVP are required for this event.