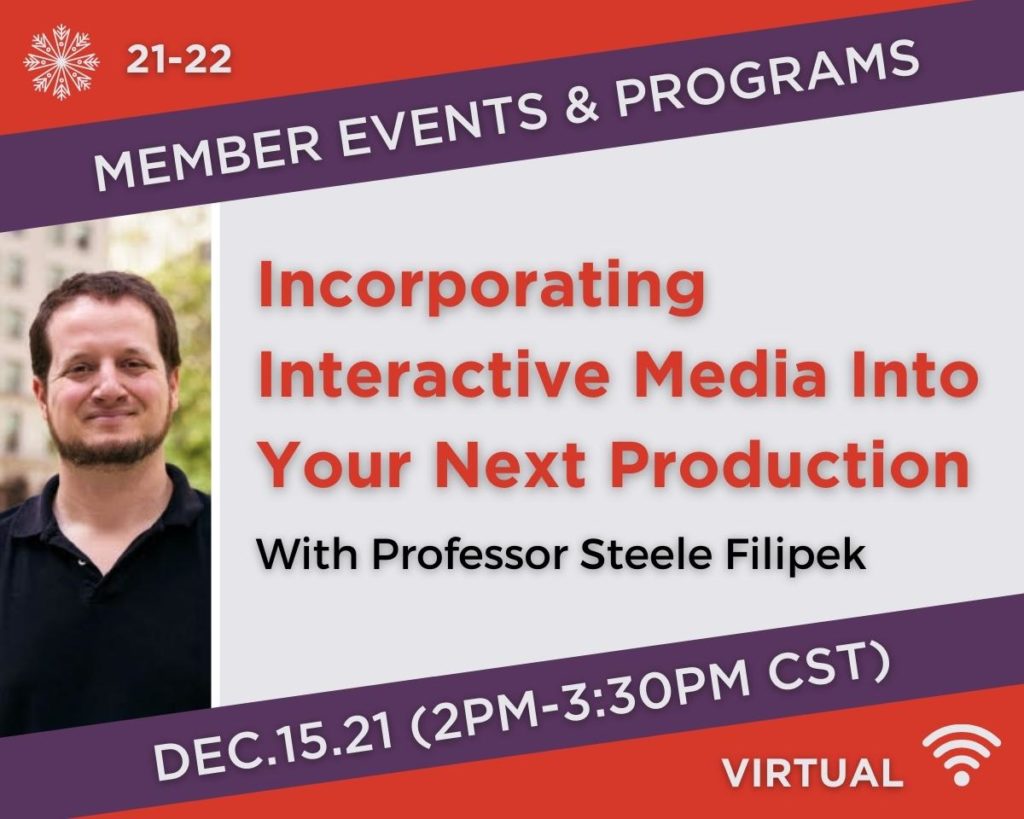 Wednesday, December 15th, 2021
2:00pm – 3:30pm (CST)
Virtual Event (On Zoom)
For All League Members
Interested in adding an interactive media element to your next marketing campaign, lobby experience, or theatre production? Pulling case studies from his interactive media design on projects such as Halo, Red Faction, and Seize the Show, Professor Steele Tyler Filipek (Feirstein Graduate School of Cinema, New School University) will walk you through the basics of interactive narrative design and how to find the tools you need to get started in this rapidly expanding space.
RSVP using the form below, space is limited to 30 participants.
If you need to cancel your RSVP, please email jamie@chicagoplays.com before the day of the event to let us know.