Hot Tix is a discount ticketing program that helps member theatres sell unsold ticket inventory for performances today, this week, as well as future dates that you choose to make available. Hot Tix tickets are sold online at
HotTix.org
and in-person at downtown location. Hot Tix offers a unique blend of benefits for both member theatres and the general public.
For members, Hot Tix can perform as a marketing vehicle that helps sell unsold seats to their productions and thereby increases the positive word of mouth generated for a production. It also increases overall visibility and name recognition through inclusion on the list at the locations, on the website, through social media, and in emails.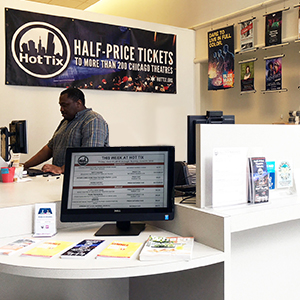 Locations and Hours
The League operates two Hot Tix locations, directly staffing and managing the following sites: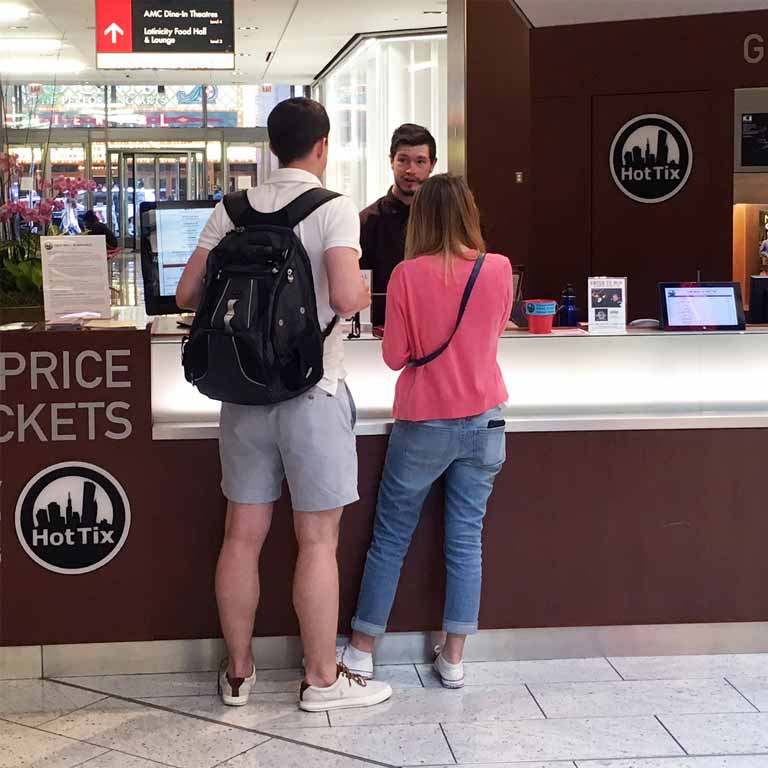 Block Thirty Seven (first floor Guest Services)
108 N. State
Mondays-Saturdays: 10 am – 6 pm
Sundays: 11 am – 5 pm
If you are interested in using Hot Tix at your theatre contact Emily Flynn, Hot Tix Manager; 312-977-9483 OR the general Hot Tix email address – tickets@chicagoplays.com.