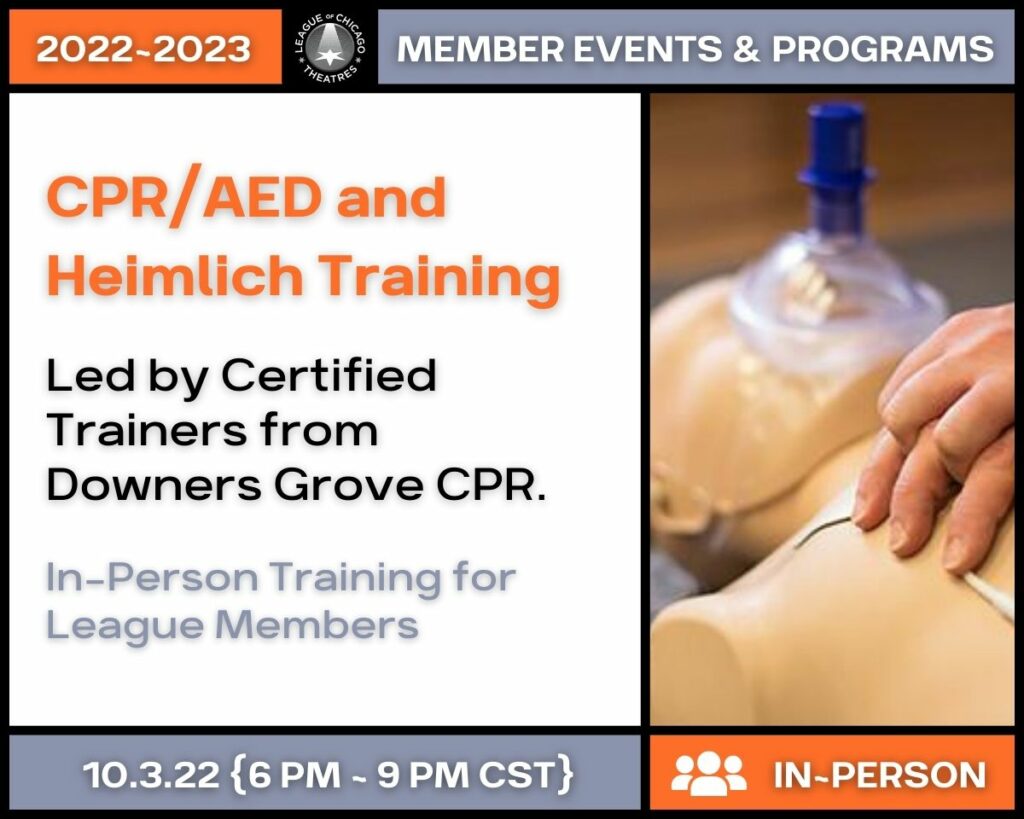 Monday, October 3, 2022
6:00PM
Chicago Children's Theatre
100 S. Racine
Chicago, IL 60607
In Person Event
Open to League Member Theaters
RSVP by Friday, September 30th, 2022
The League is offering a free CPR training for League members. Attendees will be trained by certified professionals from Downers Grove CPR on how to administer CPR (cardiopulmonary resuscitation), the Heimlich Maneuver, and how to operate an AED (automated external defibrillator) for adults, children, and infants. A short exam will be taken at the end of the training and attendees will receive an OSHA certified certificate of completion from ASHI (American Safety & Health Institute) and an e-Manual for their organization.
Attendance is limited and priority will be given to people working directly with audience members, cast members, or students on a regular basis. Spots will be limited to a maximum of 2 per organization (and each person will need to RSVP individually).
Masks will be required at this training. Attendees will be spread out during the training and will work individually with sanitized equipment.
Public transit options to consider are the Blue, Green, and Pink L-Trains, or the Madison (20) and Jackson (126) buses.
There is free parking available for attendees in the Chicago Children's Theatre parking lot on the south side of the building.