The Department of Planning and Development (DPD) is currently under-going a two-year planning process to create a 20 year plan that will envision how the city's central area can better serve Chicago residents, workers, and visitors. The first step in the process is getting as many Chicago voices as possible involved using the Central Area Plan survey as well as engaging community members and local leaders to establish the main goals and objectives for the 20-year plan. Topics like safety, transportation, affordable housing, urban planning, public art, and expanded green space are all topics included on the survey.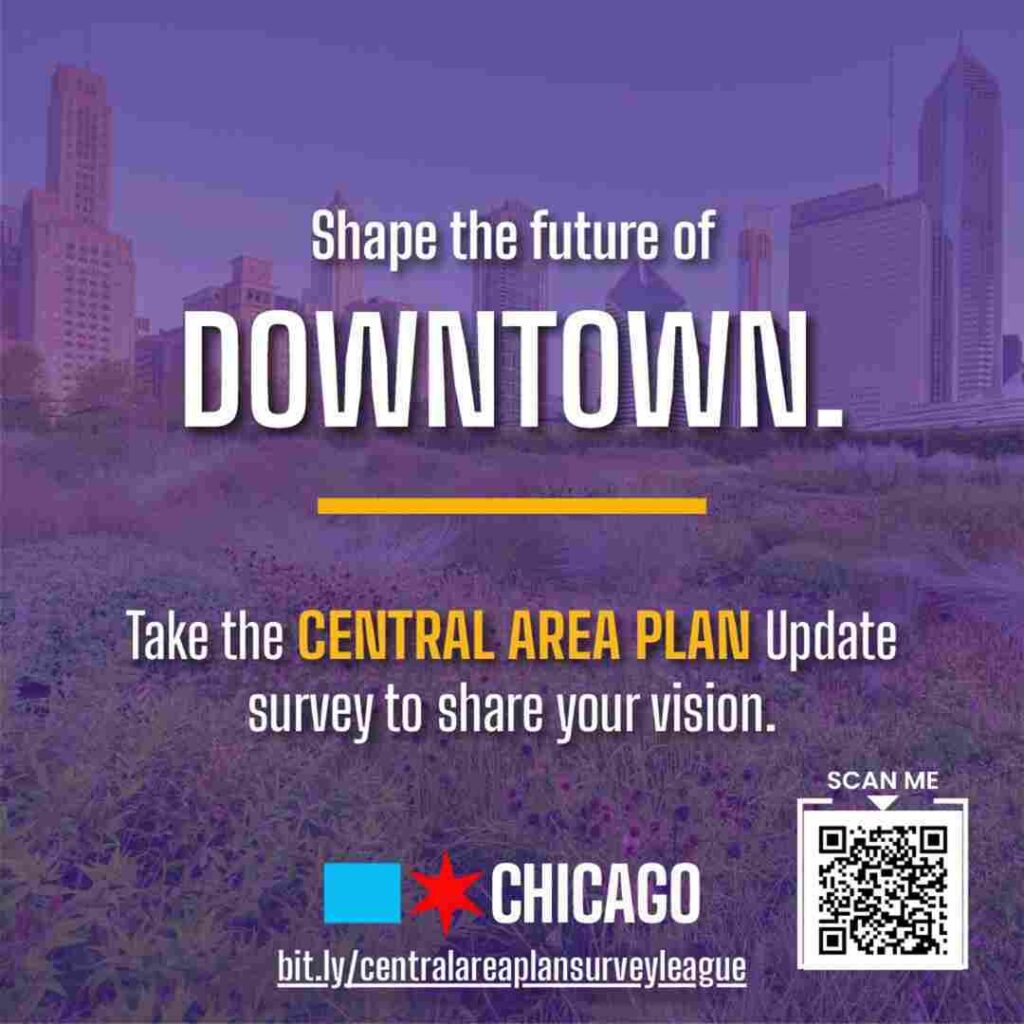 Why is this survey important for theatres to participate in, even if they aren't located in the Loop?
Not only do these areas of improvement included in the survey impact theatres in the Loop, but improving transportation and infrastructure will benefit residents, tourists, and businesses in all neighborhoods by creating better access to different neighborhoods from downtown. By making a more beautiful, equitable, and safer downtown, we can all benefit.
This is your chance to be an advocate for the changes you want to see in Chicago. By taking the Central Area Plan update survey, you can influence the policies and initiatives that will directly impact your daily life and the lives of future generations. Together, we can build a city that reflects the values, aspirations, and dreams of its residents.
Learn more about the Central Area Planning Process here and make your voice heard by filling out the Central Area Plan Survey by June 30.